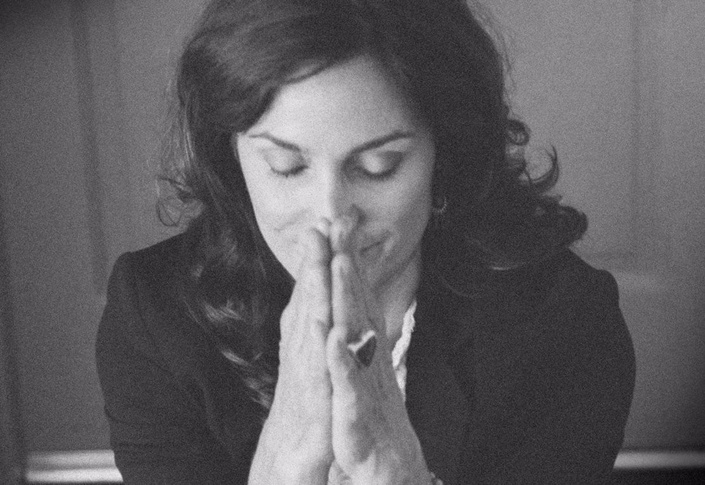 Annapurna Living Inner Circle
Monthly Messages + Meditations from Carrie-Anne Moss
The Inner Circle is an invitation for nourishment, connection, evolution, and commitment.
Our theme in December is By The Fire:::
About the Inner Circle:

The Inner Circle is a self-care collective for women. Inside, you will learn to align with the Moon cycles, receive exclusive conversations and teachings from Carrie-Anne, build community with like-minded women, and gather tools and ideas for nourishment and self-care. It is vitally important for women today to be gentle, to cultivate softness, and to find magic in the many mundane moments that make up our days and our lives.

The Annapurna Living Inner Circle includes:

Inner Circle Conversation: on the first day of the month, Carrie-Anne posts a conversation from herself, or between herself and a friend. The conversations will match the theme of each month.
Moon Messages: Additional content will be delivered on the Full Moon + New Moon to help you stay inspired as we move through the lunar cycles.
Live Q&A: Carrie-Anne will host a live, 30 minute video broadcast each month to connect with all the women in the Inner Circle. You can ask live questions during the call!
Guided Meditation: a downloadable meditation video will be included for anyone who wants to incorporate meditation into their self-care practice.
Community + Music: the Inner Circle includes an exclusive comment forum for discussion and connection as well as a private Facebook group for women who wish to join. Carrie-Anne also posts soundtracks each month to set the scene and support your life.
Please note: December is our final month of the Inner Circle. It will no longer be available after December 31! For 2018, we will be focusing on the Fierce Grace Collective.
---


---
By purchasing this course, you will be enrolled in our Annapurna Living Inner Circle for $24/month and receive access to our Simple & Sincere meditation course ($44 value) as a free bonus.
About Simple & Sincere:
No matter where you are in your meditation journey—if you've never practiced a day in your life, or if you teach meditation for a living—this class will gently guide, encourage, and uplift you. It will give you everything you need to begin and maintain a simple meditation practice in your daily live.
The course includes:

Simple how-to video training from Carrie-Anne Moss
Nourishing & thoughtful assignments to help support your practice
Inspiration & suggestions to make it your own
This meditation class is designed to take only a few moments a day, so no matter your lifestyle, or what your everyday asks of you or where your energy is allocated, it will help you gently shift and peacefully transform your life. At Annapurna Living, we feel that is essential for our practices to be fulfilling, manageable, and ease-full—that's why our courses are created with fierce simplicity. We are passionate about creating ways for women to find nourishment within their busy lives.
Courses Included with Purchase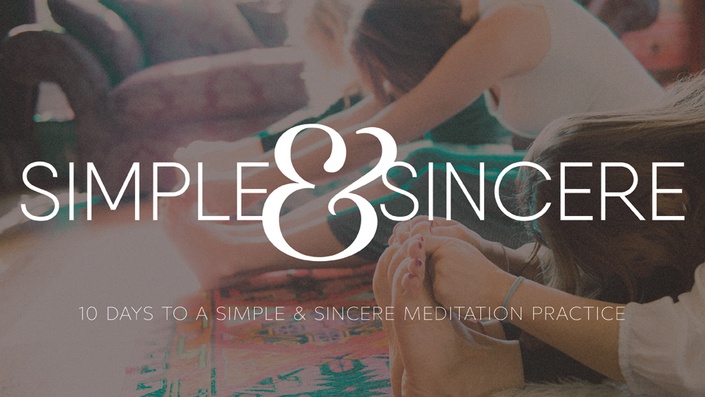 Simple & Sincere
10 Days to a Simple + Sincere Meditation Practice
This course is closed for enrollment.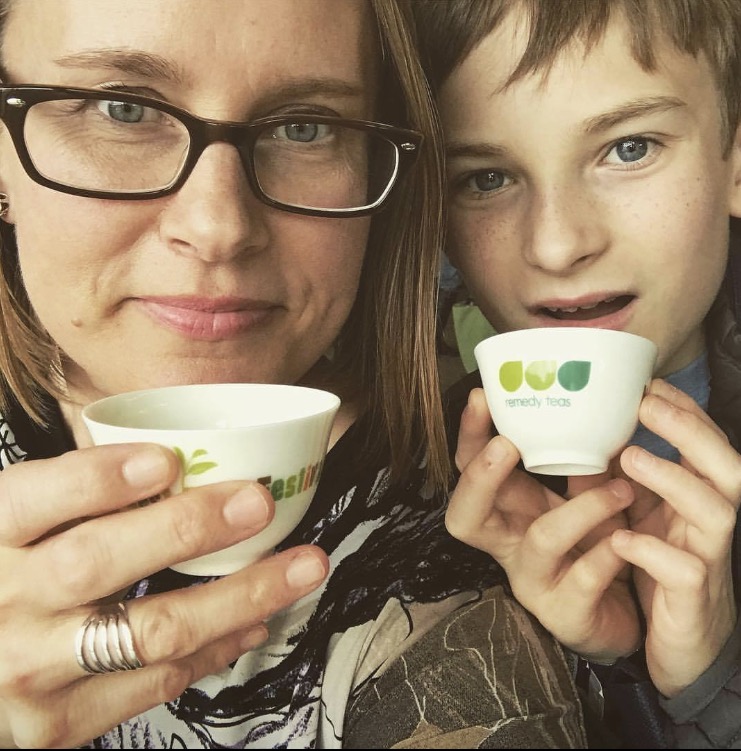 "I love the simplicity Carrie Anne Moss is bringing to the Inner Circle. Simple is good and exactly what I need in this chapter of raising two teens and one tween as I enter my 5th decade of life! I like to go slowly and allow these new learnings and experiences to stir and settle. This feels like a bit of bliss already. So happy to be part of this circle."
—Tami K.
"I wanted to say thank you to Carrie-Anne and her team of experts for putting together this new opportunity for us. It is clear to me that it is no accident that these meditations have come at just the right time not only in our nation's history, but for humanity at large. I appreciate the perspective that Carrie-Anne's meditation courses give me, and the power that the peace within me can have over those around me, as I have witnessed several times over this past year. This has been particularly evident in my classroom of 6 and 7 year olds, who have quite enjoyed doing yoga and mindfulness activities within our school day. Believe me, this is not something you see everyday in Eastern Pennsylvania!"
—Robin D.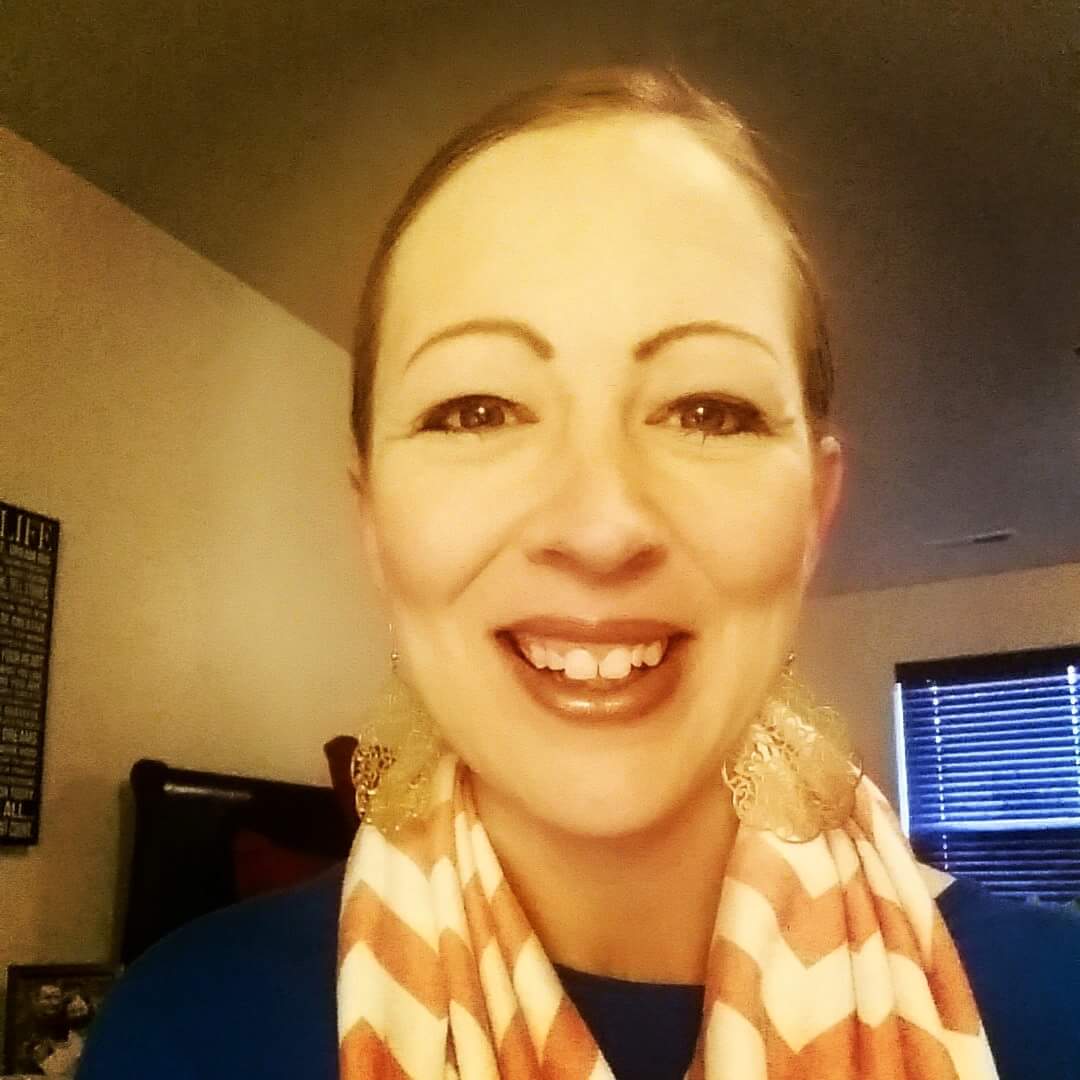 "I have felt such an ease and stillness with doing meditation this month. That's one thing I really wanted to work on becoming better at and making it a daily practice in my life. Thank you Carrie-Anne! I've simplified my priorities and made sure to nourish those before I take on anything else. Filling my well has become the number one priority. I no longer try to please everyone and do everything. I've learned to let go and to focus. I know that the only way I can truly strengthen those around me is when I'm fully taken care of physically, emotionally and mentally. This understanding and clarity has changed my perspective, my life and myself. I love seeing all the growth within each of you glorious women as well. Keep sharing!"


—Lauri S.
Frequently Asked Questions
How does this work?
This is a monthly membership that is ongoing unless you choose to cancel. On the 1st of each month, an audio file and a meditation video from Carrie-Anne will be posted. You may download these files and build your own library.
What to I get by signing up?
You get access each month to an exclusive audio message and meditation video from Carrie-Anne. You also gain access to our private Facebook group where you can interface with members and with Carrie-Anne Moss.
Where do I find the Facebook Group?
Once you enroll, the link to join the Facebook group will be revealed inside the Inner Circle classroom.
I still have questions.